Give & Take is our brilliant new initiative which enables you to demonstrate to peers, colleagues, clients and employees where your donation goes.
Give Manchester's Young People a brighter future by committing to a monthly donation of £500 to £5000+. By supporting Manchester Youth Zone, it means you can enjoy a tangible, measurable, and mutually beneficial partnership.
Take advantage of the many benefits to your business. We tailor our partnerships not only to improve young lives, but to meet your needs too!
We will work to ensure this is greater for your Corporate Social Responsibility, greater for your Return on Investment, and greater for the future of Manchester's Young People.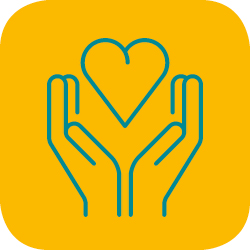 Be Different
Build your reputation as a socially responsible company and stand out in a competitive market. Aligning with us will maximise your PR opportunities, all the while having a huge impact on the lives of Manchester's Young People.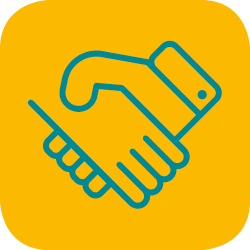 Engage, Motivate & Retain
Through engagement with MYZ, you can offer an innovative approach to L&D and expanding personal development for your employees via fundraising challenges and offering volunteering opportunities to complement your existing career progression programmes.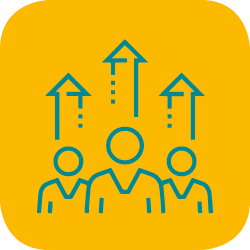 We have become a charity prepared to advocate for change in what we see going on – a prime example being our work around Child Criminal Exploitation. Partnering with us shows you're a business creating economic, environmental, and social value.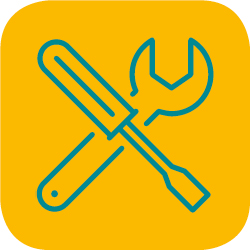 Diverse Workforce
We help young people to become more employable – many of whom are work ready and are being supported in starting their careers. We work with our partners to help young people meet employers, develop their networks, experience mock interviews, undertake work tasters or training, and interview for live vacancies.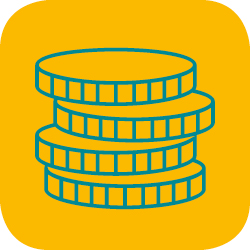 CSR With More ROI
We'll develop a CSR strategy with you that fits your needs and complies with Section 106 priorities. Demonstrating the benefits you'll contribute to the future workforce, as well as the amazing effect effect on the life chances of young people and their families – it offers a great social return on investment.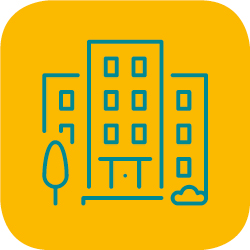 Full Use of Facilities
As a key supporter, you can use our state-of-the-art facilities for meetings, team building days, and customer events. This allows you to demonstrate your partnership both within your organisation and externally.
"This was the most fun, Fun Day we have ever had! The team at MYZ did a brilliant job of incorporating our firm's values into an action packed, exciting, team building day"
– Chloe
"Thank you to the Youth Zone team for all the effort and energy they put into our team building day. We had so much fun, and were all pleased to be involved with such a wonderful charity. Playing Human Hungry Hippos was a particular highlight; absolutely hilarious!"
– Rachel
Would You Like to Become a Supporter?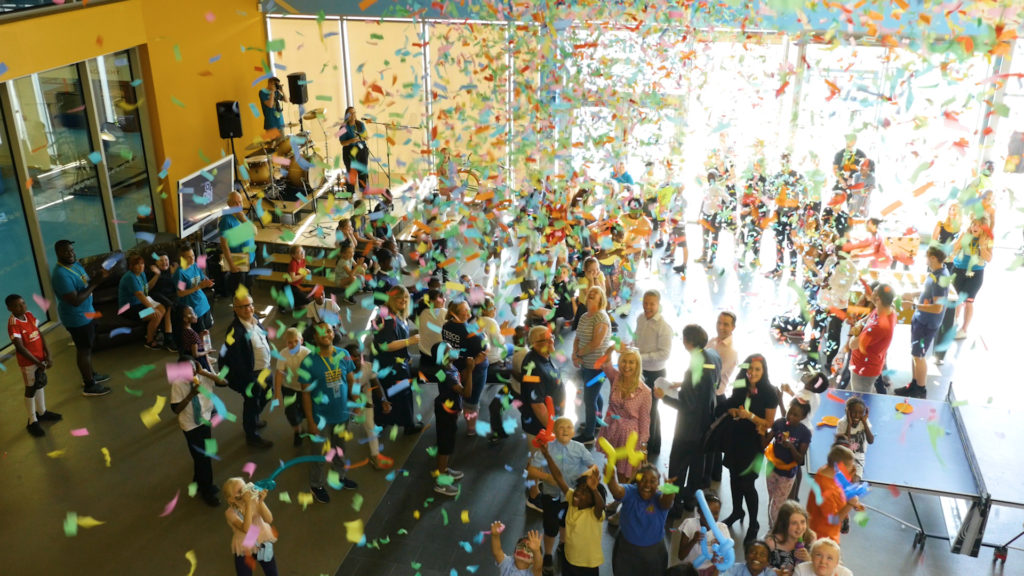 Our Head of Development, Hannah Wright, will be able to answer any questions you may have about becoming a corporate supporter. She'd also be delighted to give you a tour of the Youth Zone, introduce you to some of our young people, and answer any of your questions about getting involved!
If you are interested, please let us know on the following form and Hannah will be in touch! Alternatively you can call us on 0161 203 5333