Manchester Youth Zone is currently closed due to the Covid-19 pandemic, so most of the information on this page will be out of date. However, we are planning to open again very soon!
At the start, our sessions will be invite-only with very limited numbers. However, if you'd like us to keep you updated on changing sessions and opening times, please click the Message button or email info@manchesteryz.org!
Junior Sessions
The best place for young people aged 8-12!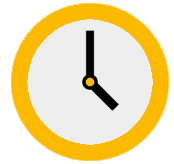 Tuesday &
Thursday
3:30pm – 8pm
Friday
Funday
3:30pm – 6pm
Saturday
Football
10:30am – 12pm
Memberships cost £5 for a full year, and then just 50p to attend each session. Membership Forms can be picked up from Reception, or you can complete a Membership Form here.
All membership forms must be signed by a parent/guardian before they can join any sessions at Manchester Youth Zone. You can find out more about becoming a Member by clicking here.