Our aim is to help the young people of Manchester to recognise their potential, make positive choices and gain confidence.
As a charity we can't fulfill this goal without your help!
Inspire a generation by donating in one of the following ways: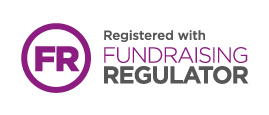 Donate by Cheque
Please make any cheques payable to "The Manchester Youth Zone" and post them to:
Hannah Wright, Head of Development: Manchester Youth Zone, 931 Rochdale Road, Manchester M9 8AE.
Donate in Kind
Contact Hannah Wright by email or call 0161 203 5333 to make a donation in kind. Any equipment or materials that can be used by the Youth Zone are always welcome!
If you can't spare money but you can spare time, sign up to be a volunteer and give back to your community whilst meeting new people and gaining new skills. Find out more here.