[vc_row 0=""][vc_column][vc_column_text 0=""]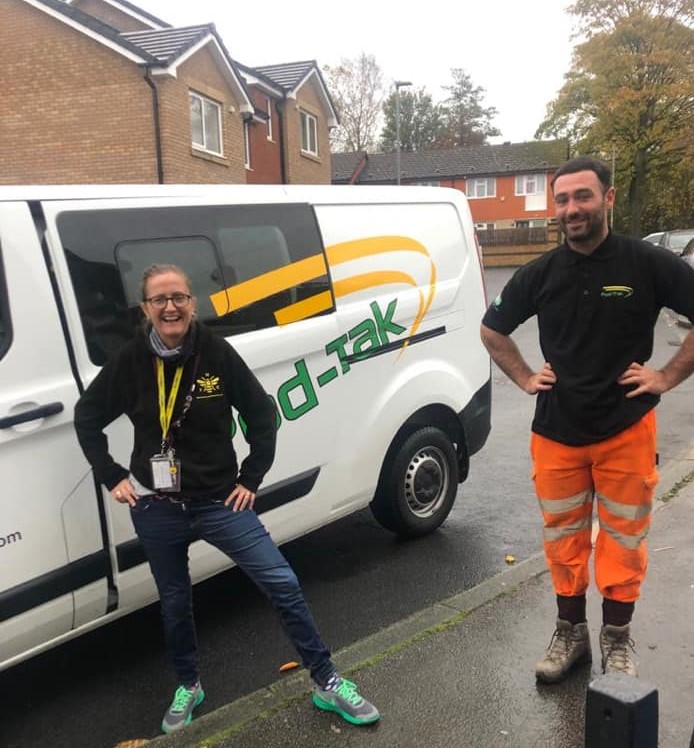 Adapting to change, breaking boundaries and overcoming obstacles are some of children's charity Manchester Youth Zone's (MYZ) core values – its embedded in all that they do, and with the pandemic throwing more curve balls than ever, this ethos has certainly been put to the test.
As the schools broke for half term, MYZ was getting ready to welcome young people into the building for their free to attend Holiday Club – made up of activities and access to nutritious meals, for those identified as needing extra support through the holidays. Unfortunately, due to a high number of staff self-isolating, instead the doors to MYZ were forced to shut.
So, what did Manchester Youth Zone do? Tell young people they'd be back in two weeks and sign off? No way. They switched to their virtual offer setting daily challenges across their socials, hosting game nights and chats with Youth Workers on Zoom, interacted with young people through Facebook chat, made over 140 phone calls to members, and most importantly made sure that those young people most vulnerable, received extra support.
Thanks to the incredible support of both Manchester City Council and infrastructure company Pod-Trak, MYZ was still able to provide half-term hampers to over 50 families. Each hamper contained five meals for a family of four (complete with recipe cards!), activity packs and a £10 voucher for local supermarket, Asda, meaning even under the toughest COVID restrictions, they were still able to provide over 1000 meals for families across North Manchester!
Councillor Luthfur Rahman, Executive Member for Culture, Leisure, and Skills, Manchester City Council, said:
"When we were asked to help due to staff at the Youth Zone needing to self-isolate, our own staff didn't hesitate. We knew how important it was to the Youth Zone that they didn't let down these families, and it was evident as our staff did the doorstep drop-offs that the service was desperately needed by the families they visited, with some children jumping up and down in excitement when staff turned up with boxes of food for them.
No child should have to go hungry during school holidays which is why – in the absence of any national funding – we stepped in. We can only hope that the long overdue announcement at the weekend of additional support throughout next year for families nationally is the first step on the way to finally ending child food poverty."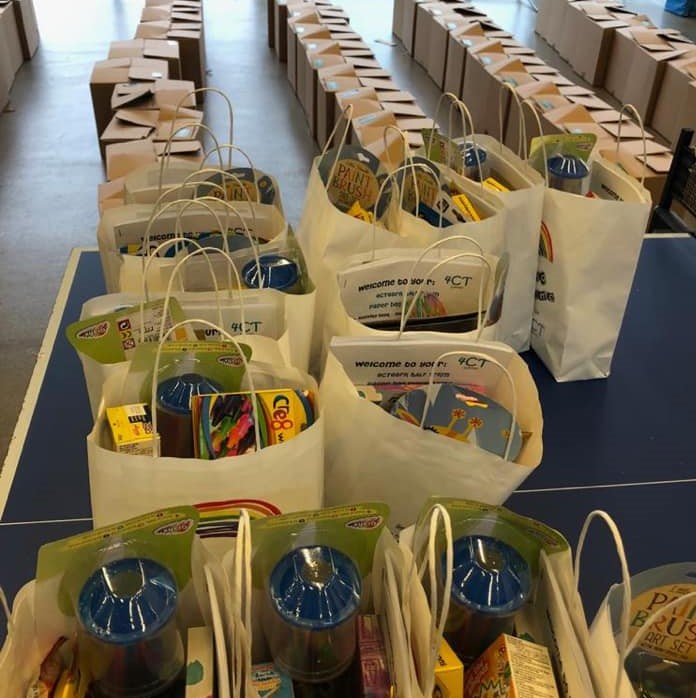 Manchester Youth Zone's Holiday Club was a key aspect of why the children's charity was named North West Charity of the year at the end of 2019, CEO, Richard Marsh, said "as the pandemic continued and we saw local cases on the rise, we knew that we were looking at a 'when' it reaches the Youth Zone, rather than an 'if' so we made a plan accordingly. Whilst the timing was less than ideal with everyone understanding the importance of work to combat holiday hunger, we already had '#VirtualMYZ' ready to go, so it was case of putting everything in to making sure young people and families who needed it, had access to food throughout the holiday.
We cannot thank Manchester City Council and Pod-Trak enough for their vital support – they are the ones who made sure there were over 1000 meals delivered to families in North Manchester this October half term. If this pandemic has shown anything, it's the importance, and the value of people working as one and supporting local communities and those in need."
Tackling Holiday Hunger is something which Manchester Youth has been deeply committed to over the past three years. The programme they run is evidence to staff, volunteers and supporters the difference that MYZ can make not only to young people, but also to families and the local community in which they operate. Plans are already in place for both Christmas and February half term, and as they have proved this October, they are prepared to overcome whatever obstacles may come in their way to achieve their aim.
If you would like to support Manchester Youth Zone or find out more about the work they do, you can visit www.manchesteryz.org or contact Hannah Wright, Head of Development at Hannah.Wright@manchesteryz.org.
[/vc_column_text][/vc_column][/vc_row]