Inclusion at Manchester Youth Zone
We value all of our Members and do our best to ensure everyone is able to take part in all activities. Our staff work with young people with additional needs to create an environment where they feel included and involved.
Manchester Youth Zone works to make the Youth Zone and our activities inclusive and accessible, and encourage our members to get involved with our sports, arts, workshops, and recreational games.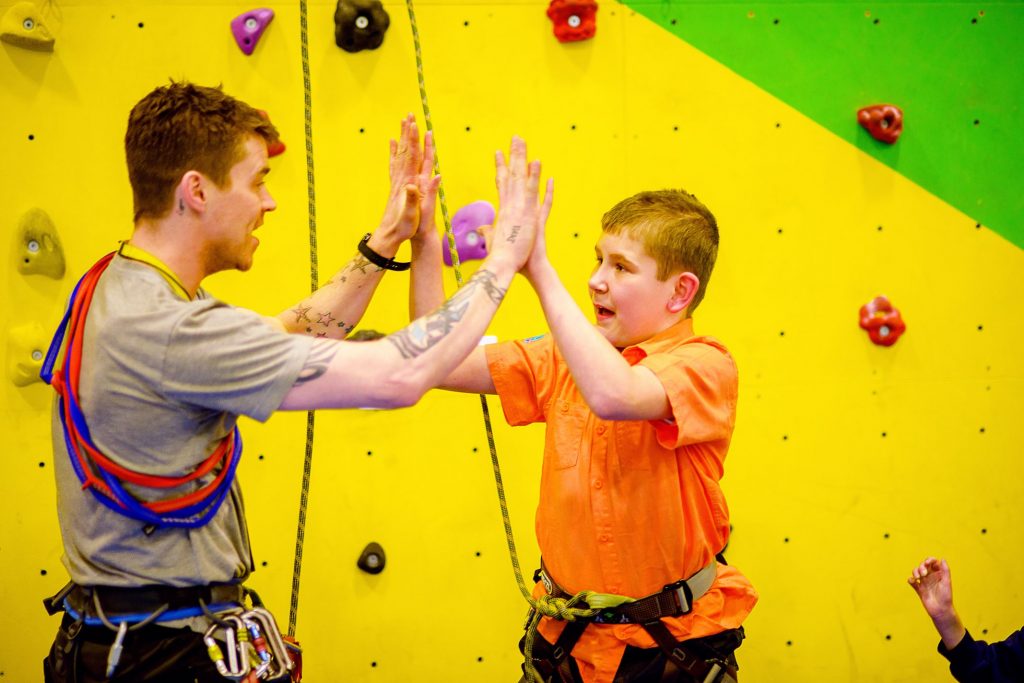 Providing a Safe Environment for Everyone
The safety of our young people is very important to us and Manchester Youth Zone will ensure each young person is supported and treated with respect and dignity.
We do not tolerate behaviour that is deemed to be oppressive, bullying or aggressive to another Member and strive to ensure all young people feel relaxed and comfortable. Staff and Volunteers fully trained to have the necessary skills to support young people with additional needs and disabilities.
Every Friday from 4pm – 6:30pm we host a session specifically for Members with additional needs or disability. There are a wide variety of activities for Members to get involved in, including sports, fitness arts, cooking, sensory & messy play, and field trips. You can find out more about Inclusion Sessions here…
When a young person with additional needs signs up to become a Member, they and their parents/carers will be invited to have a brief discussion with Corrina, our Inclusion Manager.
This meeting will be an opportunity for young people and parents/carers to ask questions and see how attending Manchester Youth Zone is both safe and enjoyable. We will also establish how the Youth Zone can best support the young person in regards to any additional needs they may have.
It is important to note that the Manchester Youth Zone is unable to offer professional 1:1 support to young people attending activities. However, we do allow families to organise a support worker or carer to support their young person. Any support workers or carers must complete an enhanced DBS check before attending any sessions.