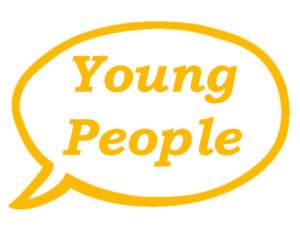 We're here if you need somebody to talk to.
It can be about anything:
Mental health
Identity
Sexual health
Condom distribution
Family & Friends
Advice
Just to get something off your chest…
Whatever it is, we're here for you.
You can call us on 0161 203 5333 or come speak to any of our staff – we're easy to find in our bright blue shirts!
Your message will be sent to James, who is our Safeguarding Officer.
Anything you write here will be completely confidential, which means that only you and James will ever know about it unless you or others are at risk of harm.
Emergency Services
999 – if you or somebody else is in an emergency, call immediately!
101 – call this number if you need to speak to the police but it is not an emergency.
Childline
A free, private and confidential service that gives information and support on a variety of subjects, including mental health, bullying, relationships, home and school.
Call: 0800 1111
Website: www.childline.org.uk
Papyrus
Are you, or is a young person you know, not coping with life? For confidential suicide prevention advice contact Papyrus HOPELINEUK
Call: 0800 068 4141
Text: 07786 209 697
Email: pat@papyrus-uk.org
Website: www.papyrus-uk.org
Here at Manchester Youth Zone we offer confidential condom distribution, signposting and advice – this means that we will not talk about your visit to anybody outside of the Youth Zone without your permission, unless you or another young person is in serious danger.
If you have any questions about confidentiality, or want somebody to talk to, please ask.