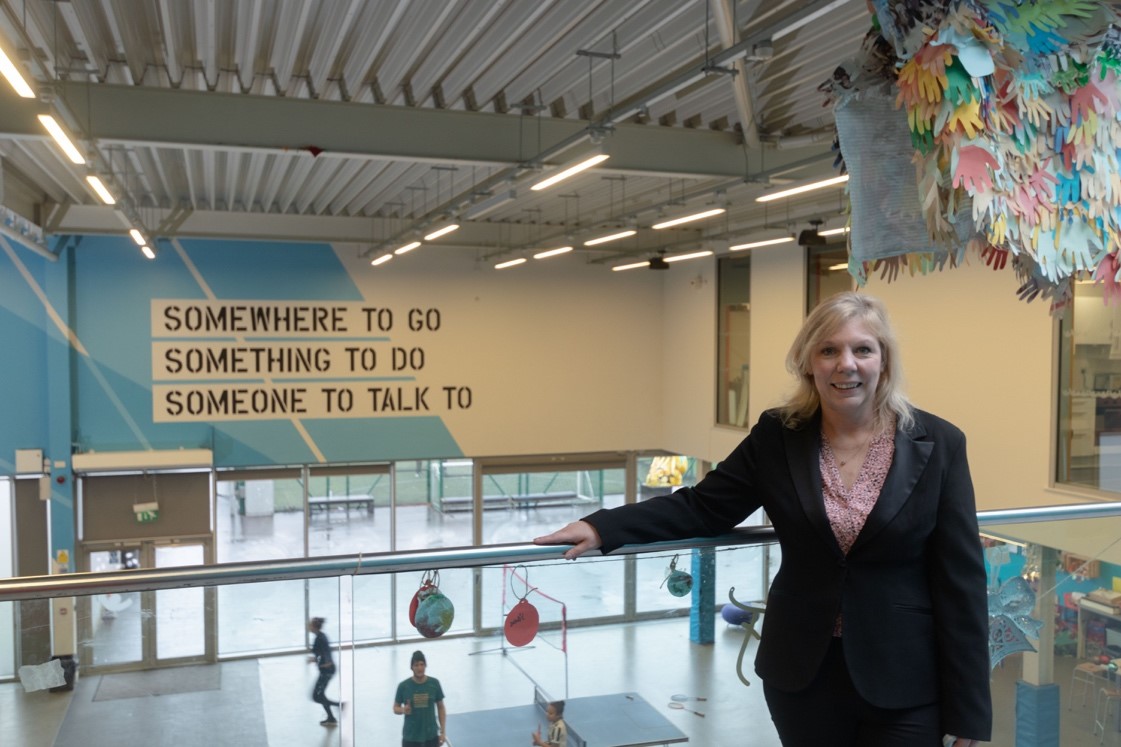 Manchester Youth Zone's CEO, Amanda Naylor, was among those named on the Queens Honours List 2022 today. 
She was awarded an OBE for services to vulnerable children and young people in recognition of over 25 years championing young people through roles across the voluntary and statutory youth and social care sectors; locally, nationally, and internationally.
Amanda has particularly focussed her energies on disadvantaged children and young people whose needs and voices are often not heard. In her current role at Manchester Youth Zone Amanda oversees a vital youth service in North Manchester, providing over 2,000 young people, all year-round support, inspiration and opportunities to fulfil their potential.
Commenting on the Honour Amanda Naylor, Chief Executive, Manchester Youth Zone said: "It's an incredible honour to receive this recognition for my work and I am immensely proud to have worked with so many dedicated teams committed to putting young people and their needs first across my career.  I feel extraordinarily privileged to be now leading Manchester Youth Zone into its next phase in its 10th Anniversary year. Youth provision like ours plays a vital role within communities and it's a joy to be working at the heart of the diverse North Manchester Community with a brilliant and passionate team of youth workers supporting some of the children and families who have been most adversely impacted by the pandemic. I look forward to continuing to play my part to champion young people."
The Chair of the Board of the Trustees, Chris Davis, commented: "Amanda joined us in June 2021 and has brought with her a huge amount of experience, energy and commitment to deliver quality youth services that improve the lives and opportunities of children across North Manchester.  We are immensely proud that her achievements over the past 25 years have been recognised in the Queens New Year's Honours in the form of an OBE.  We are excited to launch our new 3 year strategy, developed by Amanda and the Manchester Youth Zone team,  in this our 10th anniversary year.  Manchester Youth Zone has played a vital role in the community of North Manchester for the past 10 years and requires strong leadership in these extremely difficult times to ensure that our children and young people receive the support they need to thrive.'