Reasons for joining the Mentoring programme range from wanting to gain the confidence to try new and exciting things to having experienced severe emotional hardship. The programme runs directly from the Youth Zone in Manchester but is open to young people from all areas.
Young people are matched to a Mentor who they meet weekly with for at least six months to receive support, guidance and encouragement to achieve their goals.
An application form can be picked up at reception, or filled in online.
Manchester Youth Zone's Mentoring programme has Approved Provider Standard from the Mentoring and Befriending Foundation.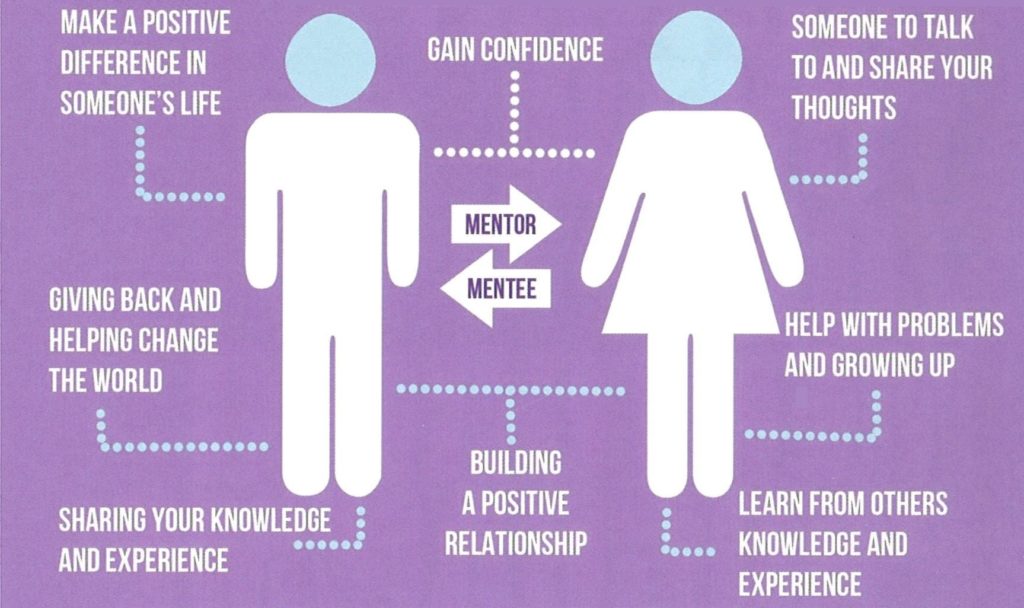 Want a Mentor?
You do not need to be a member of Manchester Youth Zone to be put on the waiting list for a Mentor.
Come down to Manchester Youth Zone or call 0161 203 5333 and ask to speak to James, our Mentoring Coordinator, or any other of our staff for more information.
Become a Mentor!
If you are an adult aged 21 or over and you want to volunteer as a Mentor, you can apply online here.
There are currently a lot of applications, so you may end up on a waiting list – but we encourage you to apply anyway! If you'd like a bit more information about what it means to be a Mentor, download our short guide!