This Christmas, Manchester Youth Zone, in partnership with Bruntwood and Manchester Science Partnerships (MSP) are launching the ultimate Christmas campaign to give young people across Manchester the Christmas they deserve.
Based in Harpurhey, North Manchester – Manchester Youth Zone operates in an area where the effects of long-term deprivation on young people are three times worse than elsewhere in the region. They work to raise young people's aspirations, become positive role models for their members, and ultimately help to inspire a generation with the belief that all young people should be able to access the same opportunities, regardless of what challenges they face.
This year, Manchester Youth Zone was named the North West Charity of the Year for the services that they provide to young people across the region. The charity develops programmes and projects which contribute to wider community priorities such as serious and organised crime, child criminal exploitation, food poverty, health and wellbeing, employment, and much more.
Bruntwood, founder patrons of the charity, in partnership with MSP have launched a Wishing Tree campaign this year to make Christmas extra special for the city's children. The young people at the Youth Zone have written their Christmas wishes onto gift tags which are currently hanging on Christmas trees in buildings across Manchester city centre. There are around 2,000 tags hanging off 60 trees across Bruntwood and MSP locations; employees and businesses within the building will then collect the wishes and replace them with gifts to return to the young people before Christmas Day.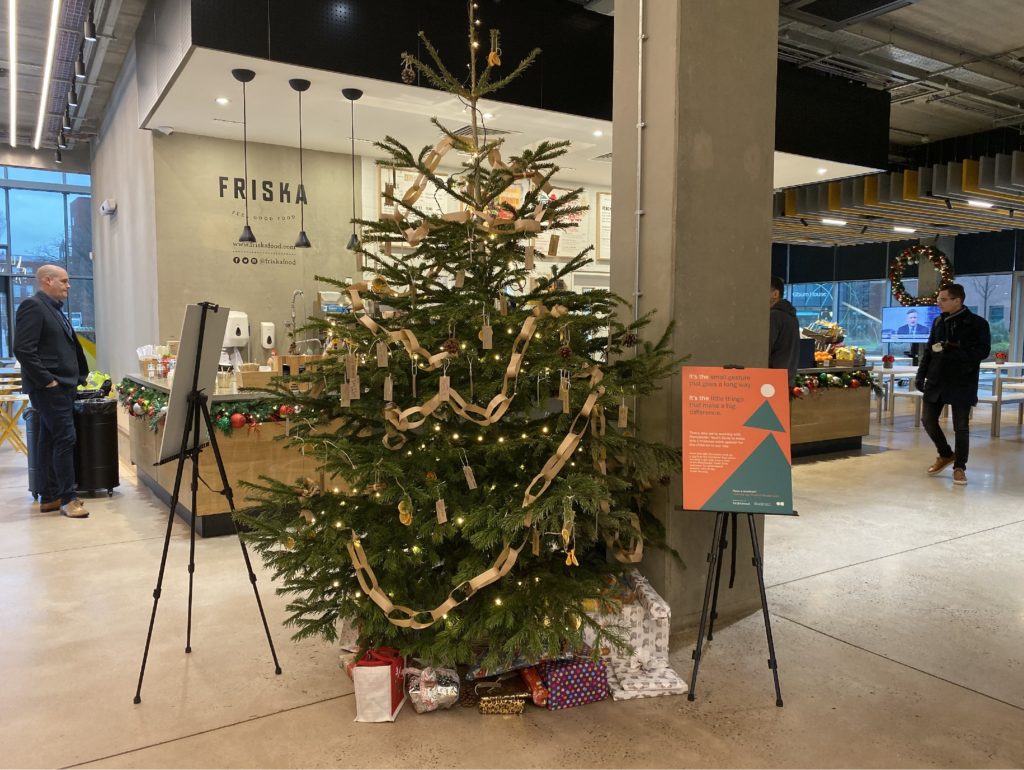 Kate Vokes, Director of Social Impact at Bruntwood said: "We know that these acts of kindness will go a long way to those who receive them, so we're delighted to be working with Manchester Youth Zone to make this Christmas extra special for children in our city."
CEO of Manchester Youth Zone, Richard Marsh thanks Bruntwood and MSP for the generosity of their Wishing Tree Campaign adding "As Founder Patrons, Bruntwood have always been such generous supporters of Manchester Youth Zone. Creating thriving cities is at the heart of all they do and their support to the younger generation is phenomenal – their Wishing Tree Campaign will make sure that every child that walks through our doors will have a gift they can open on Christmas Day and that means more than I could tell you."
Bruntwood is committed to having a positive social impact in the regions they work in, and Manchester Youth Zone is one of their most valued connections. Since 2012 they have raised over £329,000 for the charity, as well as providing mentorship for young people – from helping with employability programmes and CV writing workshops to developing their skills. Led by a purpose to create thriving cities, Bruntwood work hard to connect, support and aid charitable organisations to help the growth of local communities, and the Youth Zone's desire to create opportunities for social mobility is something Bruntwood wishes to support and enable.