During the May school holidays, we ran another Holiday Club to support young people who suffer from 'Holiday Hunger' – we provide them with nutritious meals and tons of activities to make the most out of their week!
The wonderful Caitlin, Ella, Jordan and Sam from our patrons, CarFinance247, kindly volunteered to spend the day at the Youth Zone and get involved with our Holiday Club. Check out Caitlin's blog about her experience with our young people: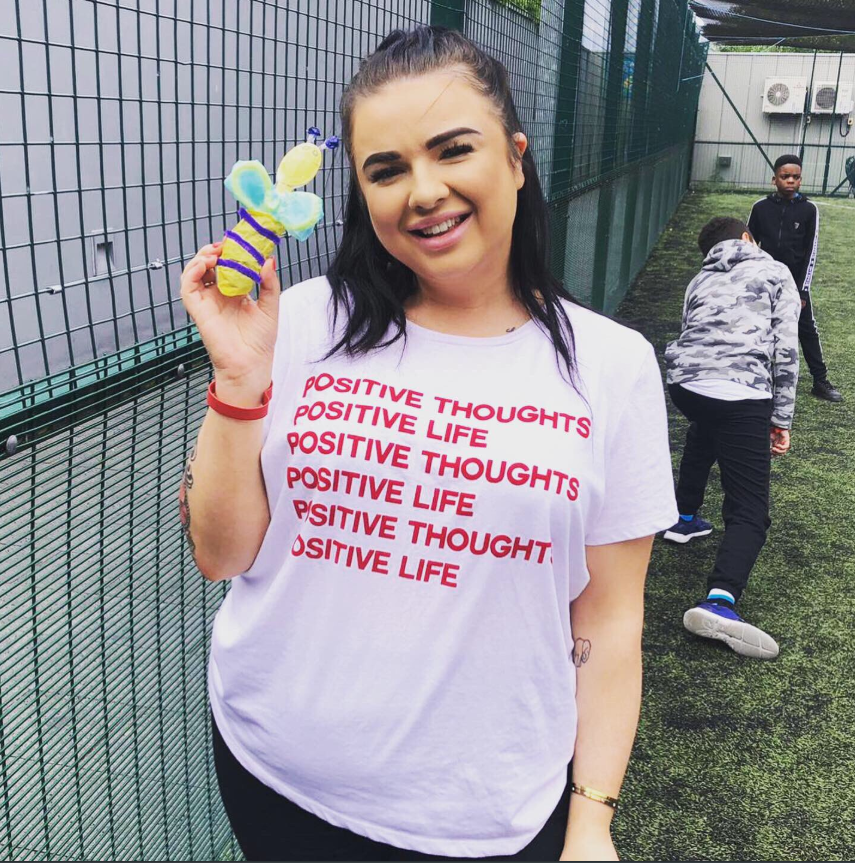 On Wednesday 29th May, I had the pleasure of spending the day at Manchester Youth Zone in Harpurhey.
Having only joined CarFinance247 at the beginning of April, it was nice to get an opportunity to not only help others but to represent the company in such a wonderful environment. I've never had the chance to take a "Make A Difference" day in previous employments so it's so refreshing that our company allows and encourages such charity.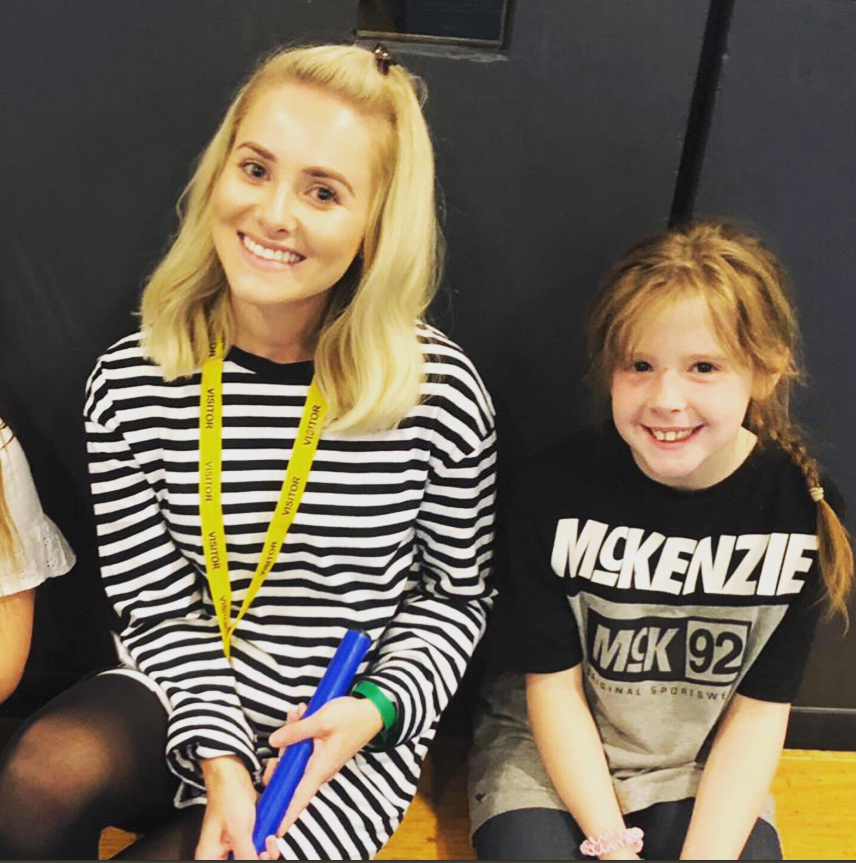 When I arrived at MYZ, we were given a tour of the building (which is huge by the way!!) by a lovely guy named Jermane. He was so upbeat and spoke so positively about what they do there, it really showed how invested the staff were & how it really is a great safe place for kids.
The four of us CF247 staff were each put into a coloured group – each colour representing a group of children sorted by age. My group were aged 10-11 and varied by interests, attitudes and seemingly, backgrounds too.
Arts & crafts was our first stop, where we could get creative with the materials provided or solve puzzles such as word searches. I chose to make a bee, which for me represented the togetherness of MYZ & Manchester as a whole. Sarah led this activity, she has been at the Youth Zone for five years and it was evident why – she loved the kids & they loved her!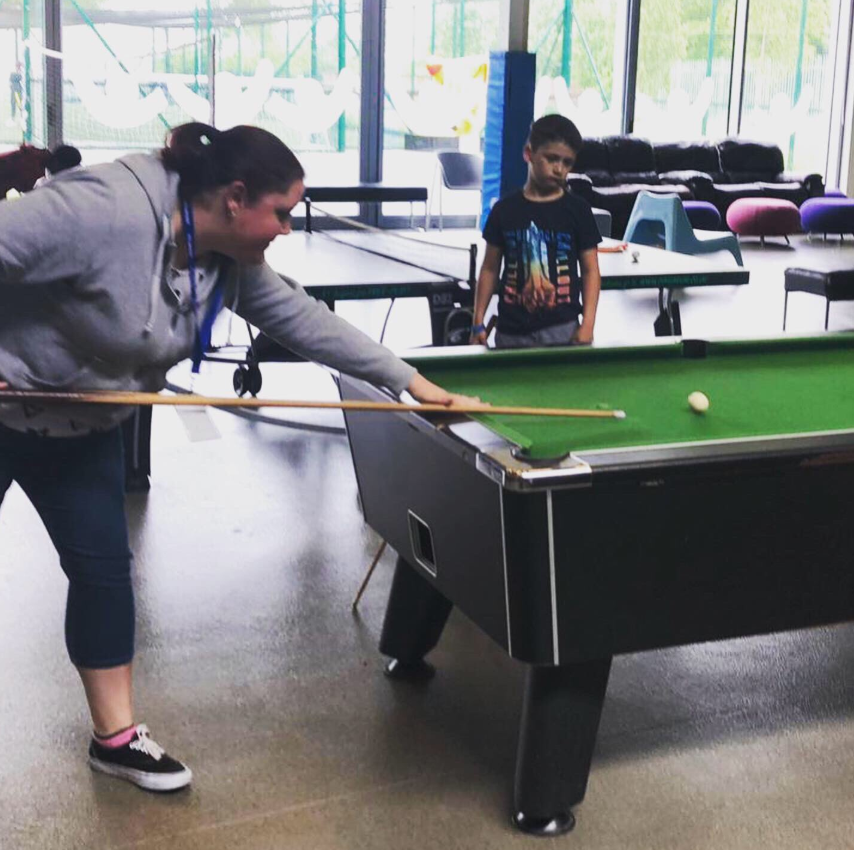 Next stop was football – something I swore I wouldn't get involved with because quite frankly, I didn't want to show everyone else up with my skills… TOTALLY kidding. The coach didn't give me a choice though, she asked me which team I'd like to go onto and obviously mine won! I scored a penalty too!
The coach had been there since it opened and clearly enjoyed it too, so much so that she has recently completed a University degree to become an actual youth worker, rather than just lead the sports side of things. She made sure the kids played fairly and that everybody got a chance to showcase their skills or practice, if they weren't so confident. Even me!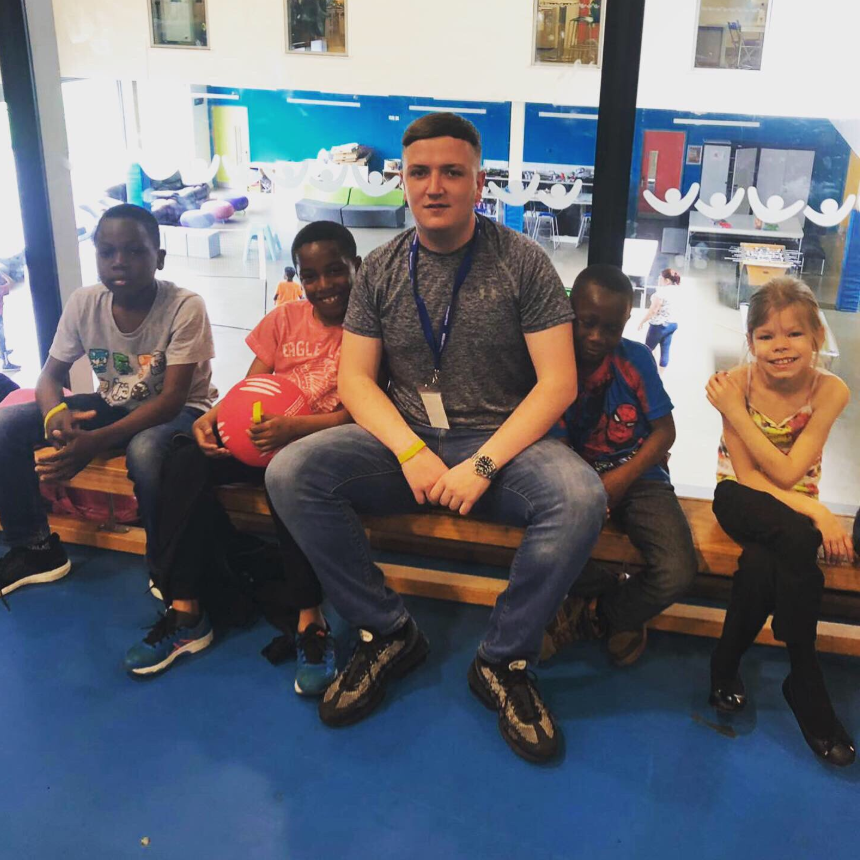 After a lunch break, we went upstairs where we played hockey & dodgeball. I got involved with this too, despite my full face of makeup practically melting away – I couldn't not get stuck in! These activities were led by Fez & Matt who were both really into what they did and seemed so naturally good with the kids – again, they made each one feel involved & just as important as one another.
At the end of the day, I really felt like I knew what Manchester Youth Zone's purpose was and could see why Louis & Reg decided to work so closely with them. I absolutely salute the staff that work there as I literally had to nap when I got home, but they do what I did every day & not one of them seemed tired of keeping all of the fab children of Manchester entertained.