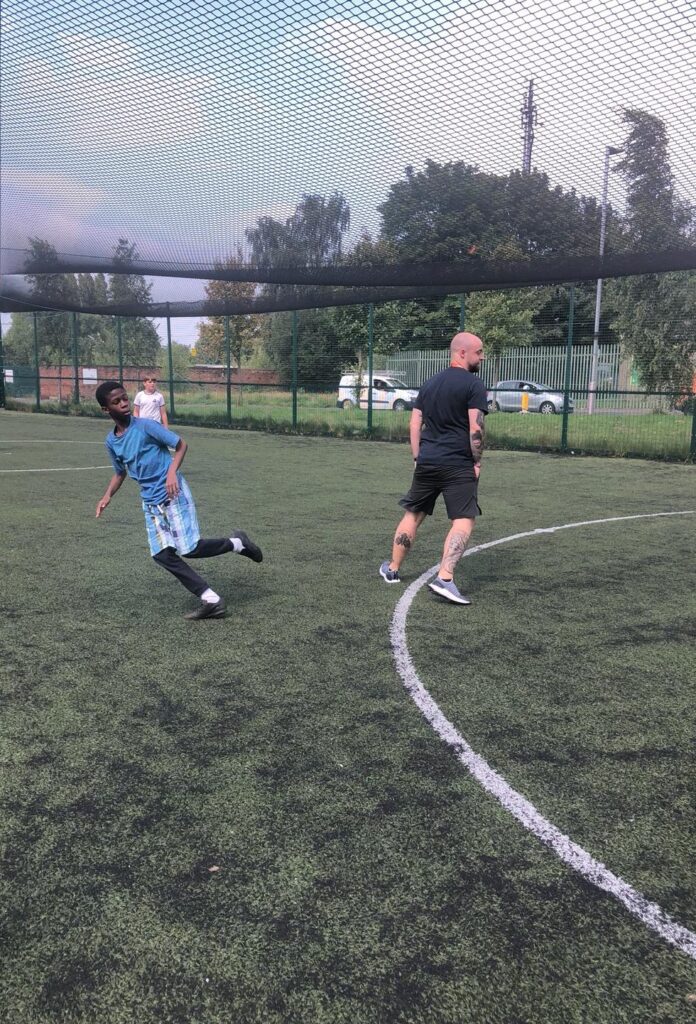 CarFinance 247 and children's charity Manchester Youth Zone (MYZ) have united to battle holiday hunger, providing nearly 4,000 meals for young people and their families across North Manchester over what, in normal times, would be the Summer Holidays.
Young people and their families are identified by schools as those who would benefit from extra support – this Summer's programme has seen them welcomed back into the Youth Zone, based in Harpurhey, to join in a host of activities, from basketball to art and bike riding to drama, as well as having their lunch provided.
One mum, age 27, who has 2 children who attend MYZ's holiday club said "Since the beginning of lockdown they have not left the house unless it was to visit Asda. The Youth Zone being back open to provide them with activities and be able to take them out on bike rides is the best thing for them – I'm also really grateful for the support with lunches as this has been a big struggle for me when they would normally receive meals at school".
MYZ has been assisting families throughout the COVID pandemic, where access to other schemes has not always been easy due to lack of internet connectivity and long turnaround times. MYZ Youth Worker Jermane Walcott noted "We are conscious that for every parent that has reached out to us for support, there are numerous others struggling in silence."
Restrictions have meant that numbers in the Youth Zone have had to be reduced, but MYZ have worked to ensure that the support available has not been by adapting services to still guarantee maximum impact. This came in the form of MYZone 247 boxes.
MYZone 247 boxes are the Youth Zone's take on 'Hello Fresh', packed full of fresh ingredients and recipe cards, and delivered to homes across North Manchester every Friday. The response from families has been incredible. One parent, who is a single mum with three children said, "it literally feels like Christmas, it's absolutely amazing".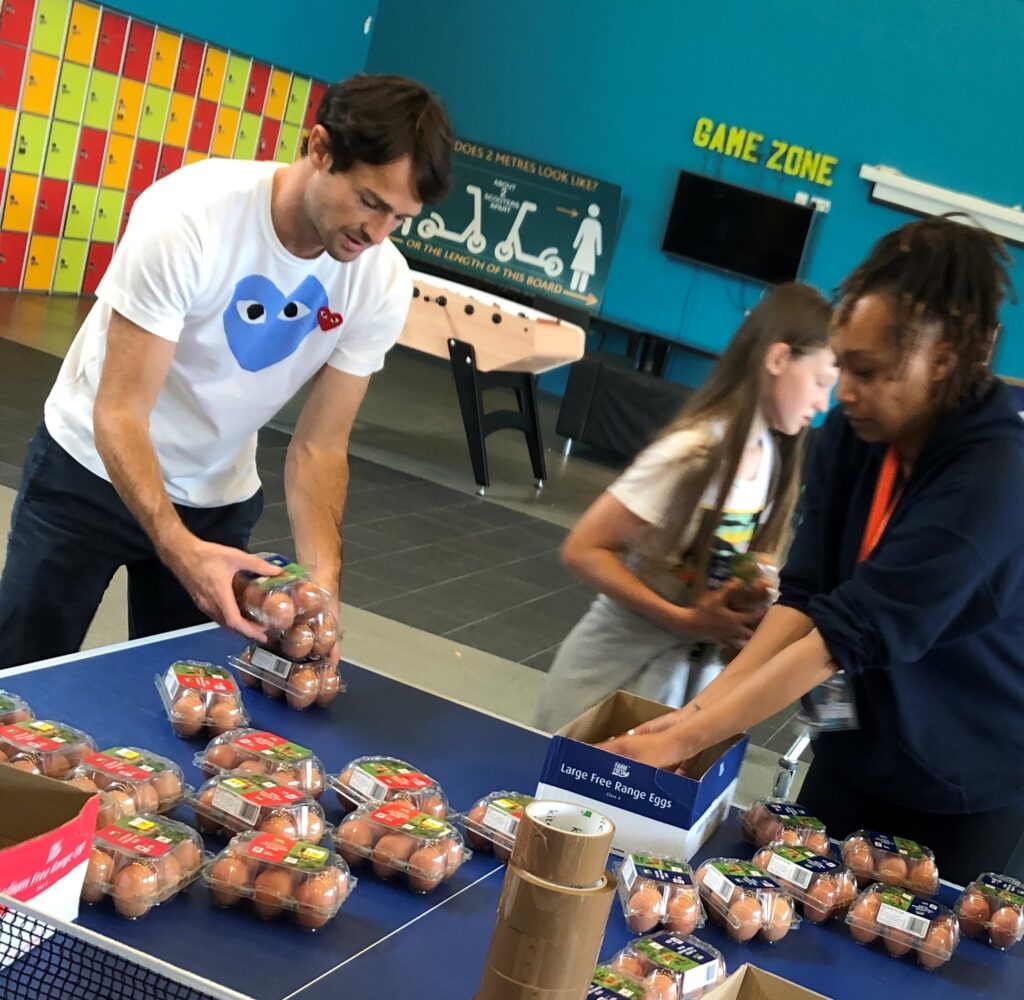 Louis Rix, CEO of CarFinance 247, the company that has made the programme possible, joined MYZ staff for a packing and delivery day along with two of his daughters. He said "Going out and meeting the families that Manchester Youth are supporting was such a leveller – for me it was incredible to see the impact of our support and what the Youth Zone can do, and for my daughters, it was something that was important for them to see and understand the difficulties that other children of their age can face."
CEO of MYZ, Richard Marsh added "it is incredibly encouraging to see a business such as CarFinance 247 continue to commit to supporting families in the city that they are based. The MYZone 247 boxes go beyond providing food, they provide a friendly face on the doorstep for a catch up about the week, an offer for further support and the opportunity to free up headspace and time to concentrate on other pressures that come hand in hand with having children at home. Furthermore, to have Louis swap his day in the office to become a delivery driver and see first-hand the impact of what they have made possible has been incredible."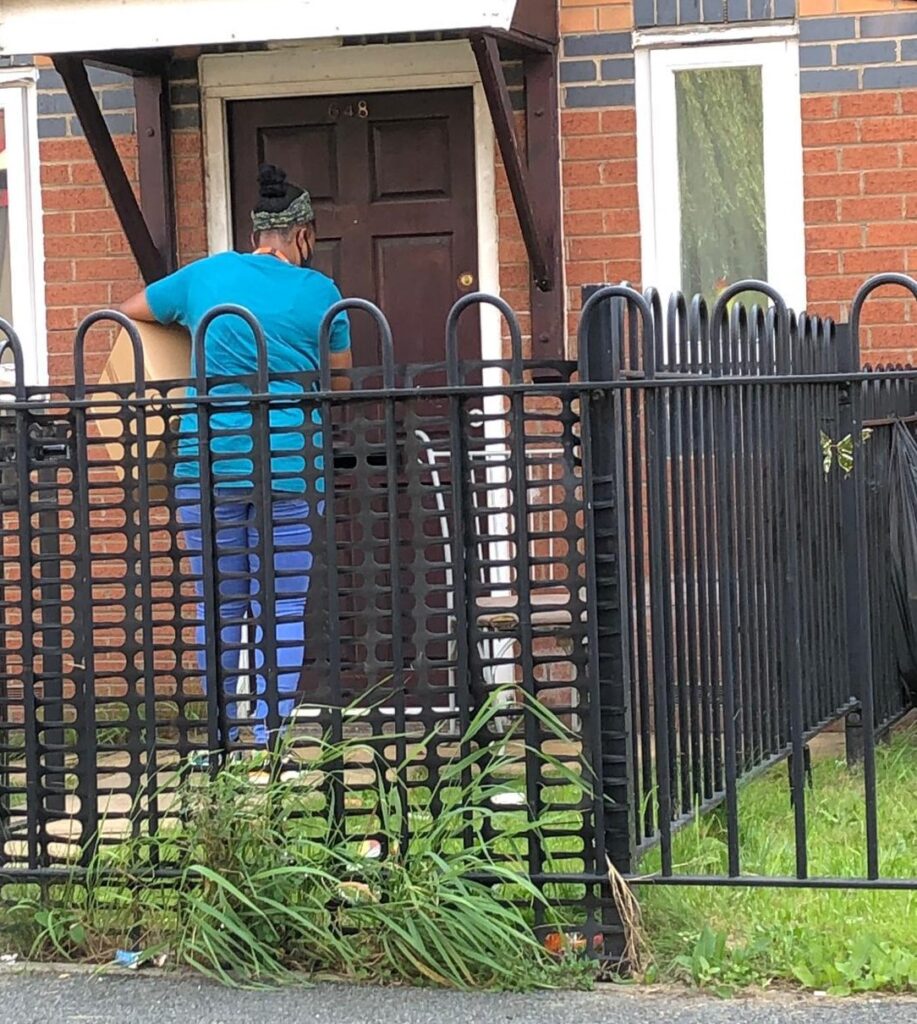 Sisters Imogen, 10 and Grace 12, have benefitted from being involved in the Holiday Club since 2018 when they were technically deemed homeless, sharing one bedroom at a family friend's house between themselves, Mum and two dogs. Mum to the girls explained how her children had changed since joining the Youth Zone, becoming more social and independent and how receiving the MYZone 247 boxes has helped them out as they have come to terms with what the impact of COVID means for them as a family – the boxes offered them an opportunity to cook together using the recipes in the box.
When talking about the families he had met whilst out delivering the boxes, Louis Rix added "they were so lovely, explaining how they had used these boxes in previous weeks, what they had made following the recipes, and how receiving them had taken a stress and a worry away so they could focus on other aspects of their children's lives. The children were so happy and content, instantly sparking conversations with my daughters and introducing them to their pets.
There were houses with 10 children inside and it became clear to me how the Youth Zone isn't just a place for these young people to come and play, for many it's a place where they can find solace and an opportunity for them to receive 1-1 attention from positive role models. The relationships that MYZ staff create, not just with the kids, but with the families too, is how they turn financial support in to something truly special."
To find out more about the work Manchester Youth Zone does, visit www.manchesteryz.org and to find out how you can support their work, email Hannah.Wright@manchesteryz.org.
Written by Kirsty Peters, Events and Communications Manager, Manchester Youth Zone