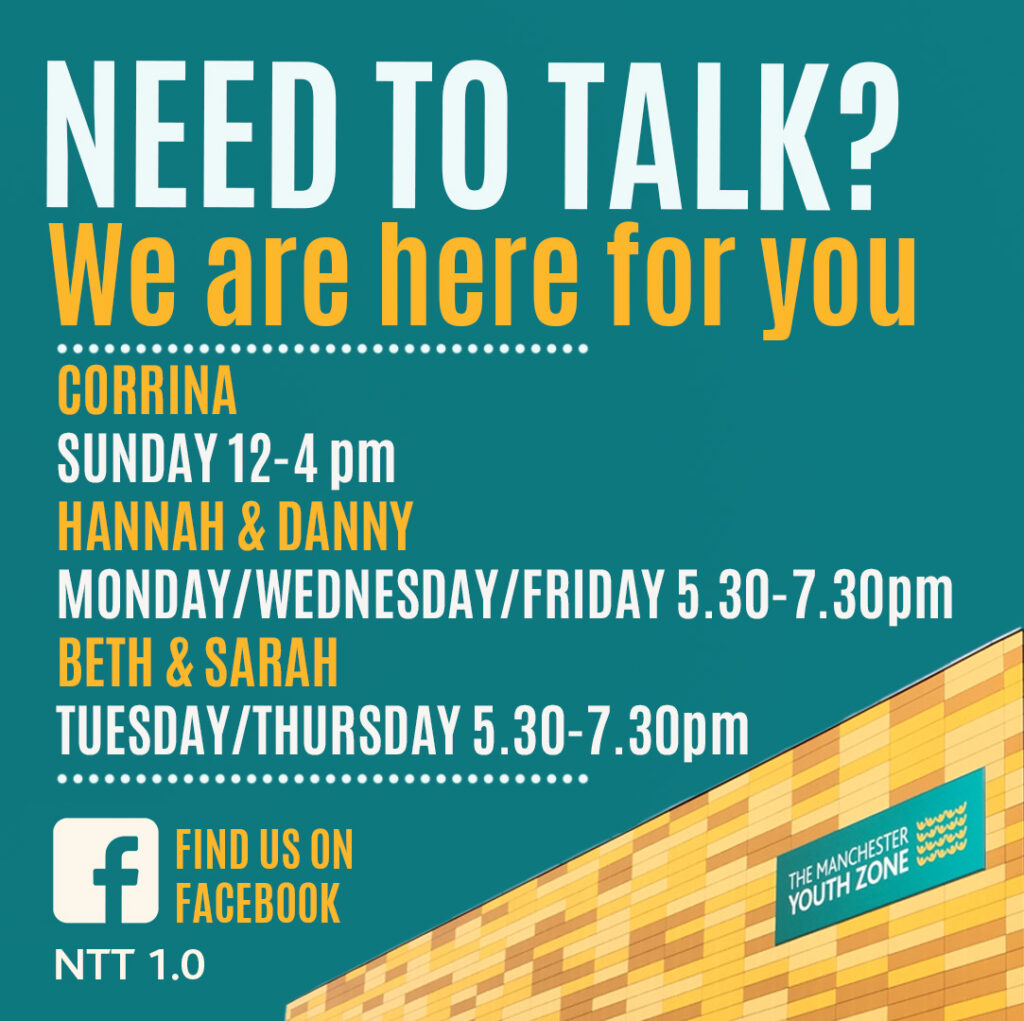 Even though the Youth Zone has closed it's doors it doesn't mean that you can't talk to us.
If you need to talk to somebody about anything then we will be online via Facebook at the times above. Alternatively, you can contact us via the website Need to Talk button and someone will get back to you.
You don't have to be alone, we are here for you.
MYZ