Last Saturday, 20 of our young people traveled to The Way Youth Zone in Wolverhampton to compete in the President's Cup, an annual competition for all of OnSide's youth zones in the country.
Team FYZ had a big day ahead of them – they left Harpurhey at 8am and did not return until after 8pm! Fortunately, a special guest from a certain music video tagged along for emotional support…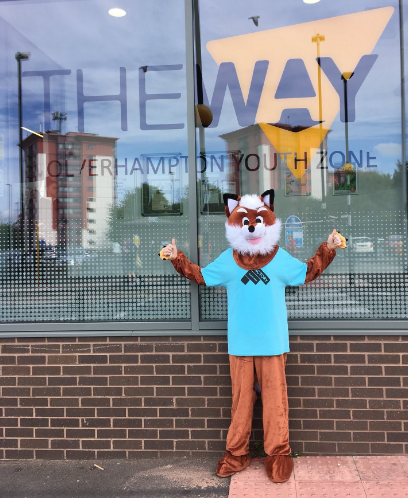 Each youth zone's Junior, Senior, and Inclusion teams took part in a variety of sports, including wheelchair basketball (just as hard as it looks), benchball, fencing, and 'The Way Challenge', which consisted of virtual golf and electronic reaction games in The Way's recreational area.
Next up was the Creative team! Team FYZ designed a banner celebrating what Manchester and The Factory means to them. Although it wasn't part of the schedule, Nicole broke out her karaoke skills before the Youth Zones closed off the Cup with a dance-off!
Our young people demonstrated an abundance of spirit, determination, and teamwork – unfortunately, we could not bring home the gold this year. Congratulations to Wigan Youth Zone for their victory at this year's President's Cup, and big thanks to OnSide Youth Zones and Sir Norman Stoller for bringing young people from across the country together and making this competition possible.