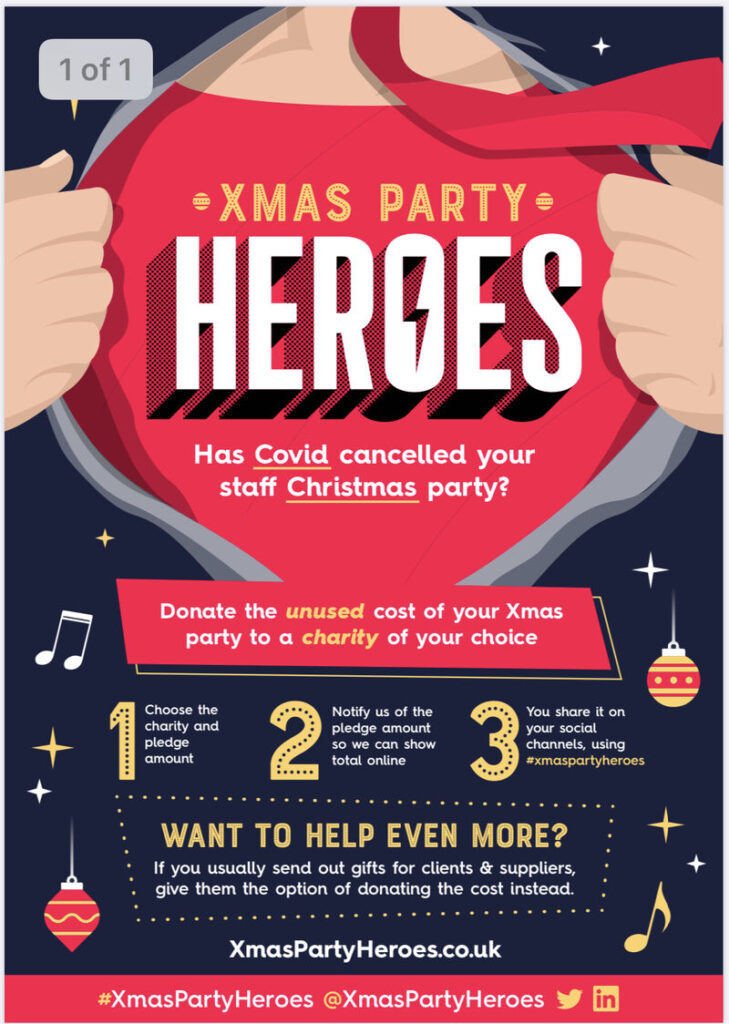 You don't need us to tell you what a crazy year 2020 has been, and as it comes to an end the one thing that is certain is that festive celebrations won't be the same as they have been in previous years.
#XmasPartyHeroes is a campaign that has been setup by a group of people who are encouraging companies to donate the unused cost of their Christmas party to a charity(ies) of their choice – what a brilliant idea!
Whilst it may not bring the same amount of brain fog to the office kitchen the next day, we're sure it will bring a similar buzz and the same levels of festive cheer, so it's a win win aye?
If you're looking to be become #XmasPartyHeroes and would like to donate to MYZ – you can do so via our Total Giving page, or by emailing kirsty.peters@manchesteryz.org
Your support would translate in to encouragement, opportunities, aspirations and change for young people in our great city.  
MYZ x