Volunteering can be brilliant for meeting new people, developing skills, gaining experience and giving something back to your community. At Manchester Youth Zone we value the fantastic work that our volunteers undertake for us, we couldn't do it without them!
Below you'll find details of what Volunteers, Young Leaders and Mentors do and how to apply for these roles.
Volunteers
On Session: Each session at MYZ offers Volunteers the chance to get involved in supporting a range of activities. Whether you are interested in arts and crafts, sports, reception work, helping young people with additional needs, performing arts, youth work or helping with specific projects, we can accommodate you! You can choose which age group you work with and you can support activities that are already running or create groups of your own.
Behind the Scenes: If you are looking to volunteer but would prefer to not work directly with young people, you can help out behind the scenes. We are always happy to hear from people interested in helping out with admin, fundraising or event days. Our office is open whenever the centre is open which means we can be flexible when accommodating admin volunteers.
Apply: Download the MYZ Volunteer Application Form and return it to Amanda Cross or pick one up from reception.
Young Leaders
Recruiting now for 2019!
Learn2Lead is a 4 week leadership and volunteering programme for young people aged 14-19 (or up to 25 with additional needs). After four weeks of training, you can start volunteering on our Junior sessions as a Young Leader. You'll be able to help out in the same way a Volunteer does and you'll gain great experience working with young people.
If you want to give back to the community, but don't fancy helping out on our Junior sessions, there are volunteering options available elsewhere, for example at The National Football Musuem, North Manchester FM, The Moston Miner's Community Arts and Music Centre, Turkey Lane and Monsall Community Centre and many more places of interest. There is then a disability awareness workshop for which you receive a certificate, followed by a variety of further training opportunities and trips.
Apply: Complete the Learn2Lead application form and return it to Sarah Errey. Alternatively, you can pick up a form from reception.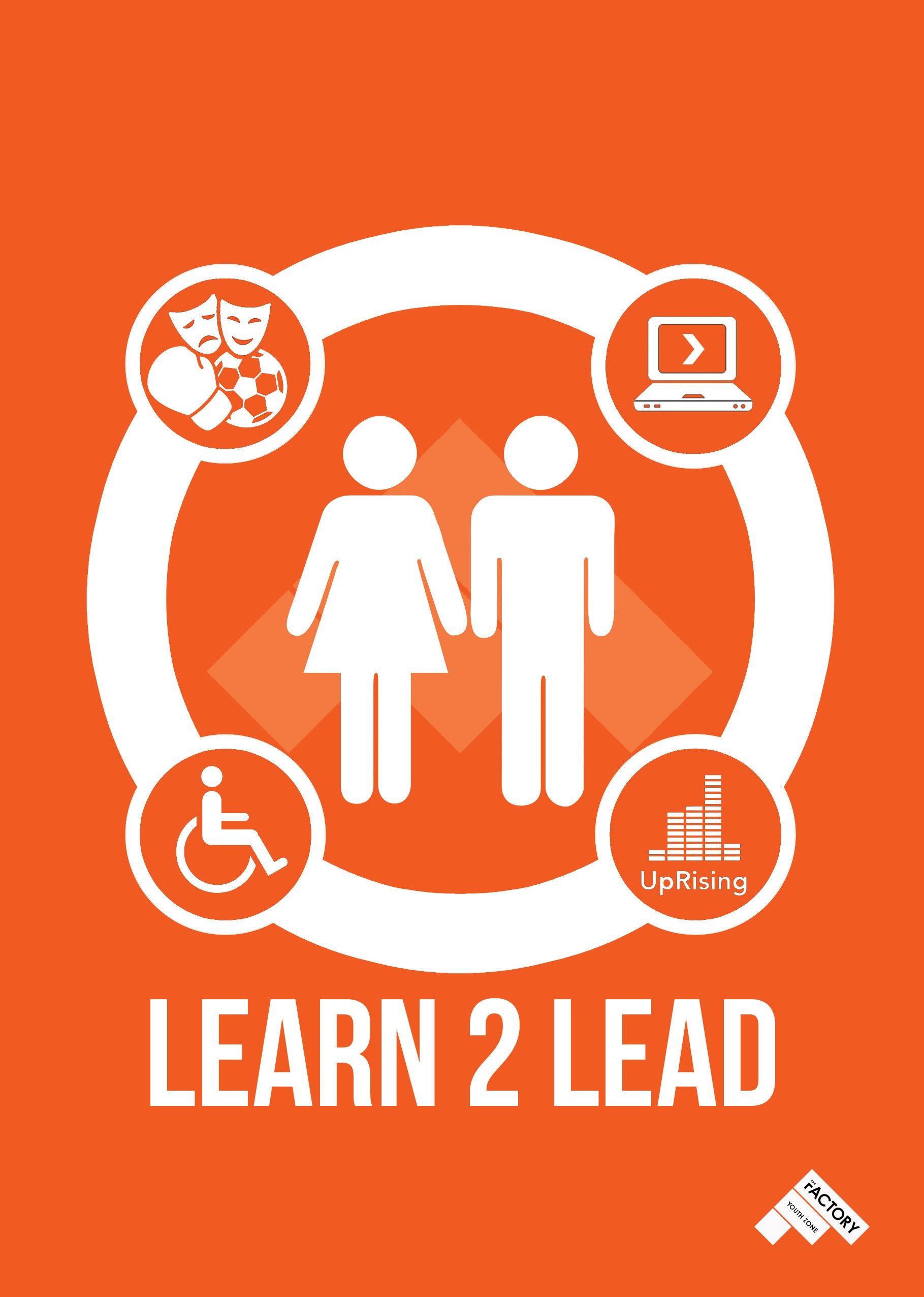 Mentors
Help a young person achieve their goals and make a smooth transition into adulthood. Volunteer Mentors meet weekly with a member and help them deal with any issues they may be facing. This is a six month voluntary commitment and you must be 21 or over to take part. You will have the choice between working with our Junior members (aged 8-12) or Senior members (aged 13-19, or up to 25 with additional needs).
Apply: Complete the application form and return it to James Dronsfield, our Mentoring Manager and Safeguarding Officer.
If there is a way in which you would like to help out, and you can't see it on this page, don't hesitate to contact Amanda Cross, our People Manager, who will try and organise this for you.