Christmas hampers have become a fundamental part of our Christmas offer, spreading festive cheer to families who may otherwise go without. So how does it work?
You might be a company that wants to spread some Christmas magic, you may be a team within a company, a group of friends, a family, or an individual – but the premise is the same… if you want to give the gift of Christmas this year, we will send over the information for your hamper that will include the family size, the names and gender of those in the household and their ages and then its over to you!
So what kind of things could you include in your festive hamper?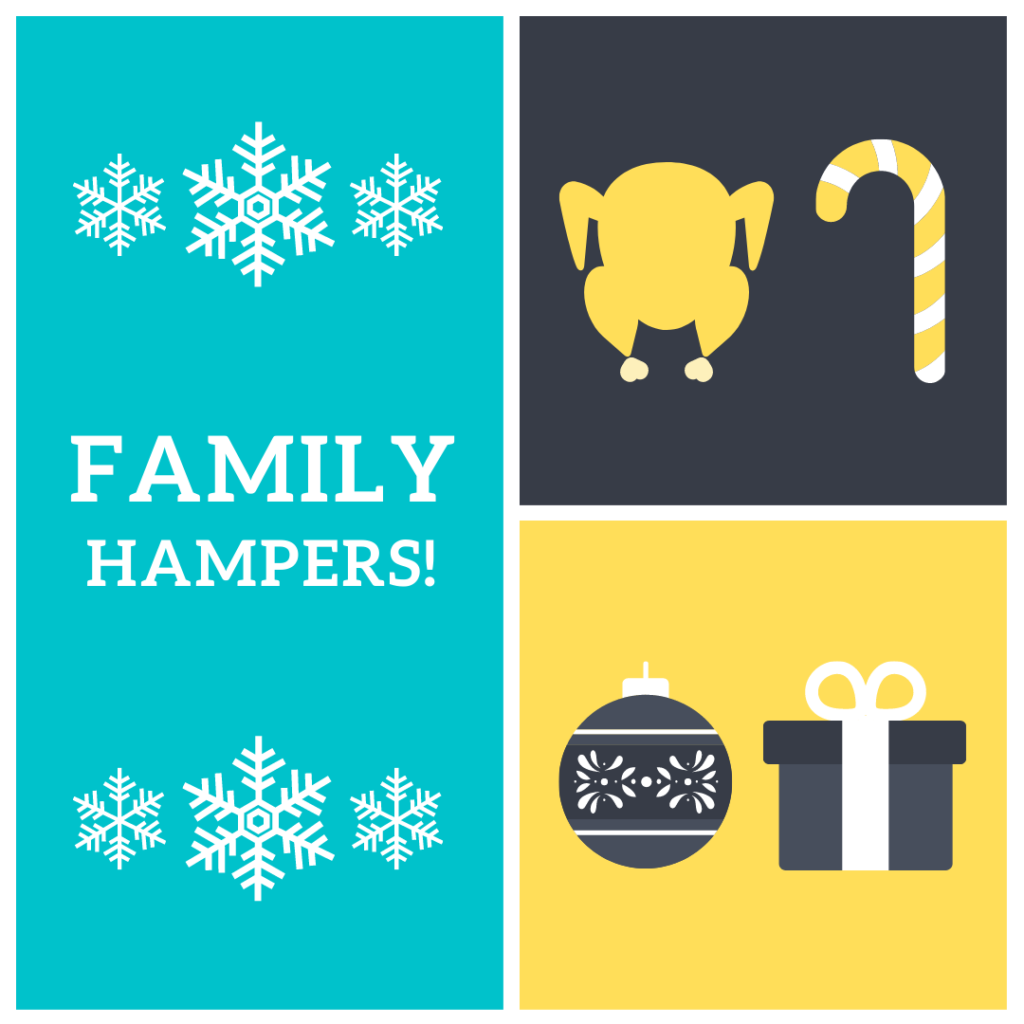 ❄ Pringles/Twiglets ❄Chocolate coins/Santas ❄Hot chocolate ❄Bag of nuts ❄Bag of satsumas ❄Mince pies/Stollen ❄Snowballs/Tunnocks ❄Biscuits for cheese ❄Stuffing/Stock Cubes/Gravy ❄Popcorn ❄Socks ❄Slime ❄Toothbrushes ❄Novelty gifts ❄Fancy tinned goods ❄Fancy chocolates (or mints) ❄Fancy cordial (mulled thing) ❄Cheeses & Chutney ❄Christmas pudding ❄Slippers ❄Books ❄Costume jewellery ❄Christmas scented candles ❄Nail varnishes ❄Toiletry sets – shower gel etc ❄Mugs ❄DVD's ❄Small Lego/L.O.L. toys ❄Kinetic sand ❄Experiment sets ❄Magic sets ❄Gel pens/Sharpies/Stationery ❄Slippers ❄Scarf & hat sets ❄Pyjamas ❄Board games ❄L.O.L. toy sets ❄Restaurant/Cinema gift cards ❄Lego sets
To get involved, simply email Kirsty.Peters@manchesteryz.org who will tell you everything you need to know to get started!